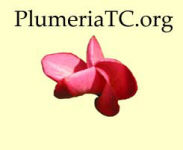 Click images for menus.
All rights reserved 2003 through 2018
A web-spinning mite: (2012)
Heteromeles arbutifolia Toyon
Image 02-25-12
Toyon is another native and rather prevalent member of the plant community which these foothills host. Although late season growth shows signs of necrosis, anthcyans, and some deformations, it is the earlier season growth where more direct evidence for these mites can be found. Even though the indicators are the same for the mites, it would appear that the late season growth has what appears to be a very similar microorganism which causes the black spot upon roses and very similar red coloration and spotting observed on star jasmine.
Image 02-25-12
Image 02-25-12
Late season growth showing damage from both mites and a microorganism.
Image 02-25-12
Microscopic image of damaged area showing signs that it was caused by a microorganism and not the mites. Note the banding, or rippling effect, from the center point of damage out.
Image 02-25-12
Earlier season growth showing some deformities, necrosis and a great deal of speckling, which may indicate that these mites are cohabitating with twospotted web-spinning spider mites, who are also abundant in the yard.
Image 02-25-12
A deformed area with fine webbing, plus corpse of a nymph (orange blob).
Image 02-25-12
Image 02-25-12
Mite corpse (nymph) among the speckled tissues.