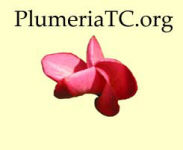 Click images for menus.
All rights reserved 2003 through 2018
Lepidoptera: Geometridae
?Omnivorous Looper? ?Sabulodes aegrotata?
Inchworm Hosts
Image 01-11-12
Hosting upon Mr. Lincoln, a rose.
Image 01-11-12
Still attached to the stem/flower.
Image 01-07-12
Upon honeysuckle.
Image 01-11-12
Placed upon e1 Plumeria x stenopetala indoors but did not survive cat (discovered on floor squished 01-12-12).
Image 01-07-12
Placed upon e1 P. x stenopetala in greenhouse, not around next day.
Image 01-11-12
Cultivar Mr. Lincoln with Syrphid fly larva on rose petal, surrounded by cultivar Peace. The image was taken two days after the flowers were picked. Inchworm and fly larva discovered purely by accident, after the inchworm popped its head up, drawing attention.
Image 01-11-12
Syrphid fly larva up-close. Although they do predate upon soft bodied insects, an inchworm at an instar stage with a length of a little over one inch at the time is much larger than aphids. Whether it would have been an effective predator of the looper larva is questionable. Which can inch along faster?